AUTOMATED PROMOTIONS
Offers for Every Occasion.
Send texts and emails to your customers on their birthday, anniversary, and other special times during the year. Automatically. Include expiring offers to encourage return visits. Attach surveys to receive consistent feedback.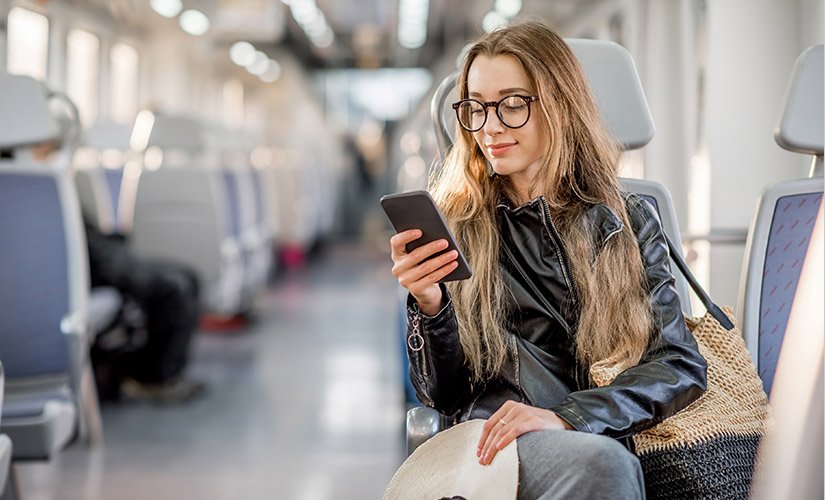 Happy Anniversary
Send a perfectly-timed automatic text and/or email to your customers wishing them a Happy Anniversary. As always, you'll want to include an enticing bonus that will get them back through the door. Show customers you are thinking about them on the days that are the most special.
Happy Birthday
Send best wishes to your customers on their birthday. Include a special offer that expires if not used by a certain date. Maybe it's a free item that you think they will enjoy. Or a cash reward that they can use toward a future purchase. Offer your customers something valuable, and you'll see them again.
Account Activation.
Automatically send a text and/or email to your customers when they successfully register for your SmartConnect loyalty program. Don't forget to include the activation bonus: an instant cash reward, a complimentary item, or a digital coupon that you promised when asking them to sign up.
Thank You Note
Automatically send customers a message the day after a sale or invoice payment to thank them for their business. Include a survey about your products and services for them to fill out. Provide a recap of their current rewards balances to encourage them to visit again soon. They will appreciate the appreciation.
Overdue Visit
Send a text and/or email, automatically, to customers who haven't visited or done business with you in a while. This an easy way to give customers a friendly nudge to return to your store. Make sure to include an expiring bonus (free item or service, cash reward, or digital coupon) to prove a sense of urgency.
Repeating
Repeating promotions are used to send text and/or email bonuses to customers on a recurring basis. Stay in the front of your customers' minds by contacting them automatically once a week, month, or quarter with a special offer. There's no better way to encourage customers to keep coming back.
Top Patron Appreciation
You're probably are familiar with the idea that 80% of your business comes from 20% of your customers. Take advantage of that principle by automatically rewarding your top customers, consistently. As they pass a spending threshold, express your thanks and provide a special bonus just for them.
Holiday Promotions
Sending messages on holidays is a great way to stay in touch throughout the year. Customers love these messages because they are personalized, have an uplifting message, and of course include some type of valuable offer. Include an expiring cash reward toward a future purchase, a complimentary item or service, or a digital coupon on those celebrated days throughout the year.
Martin Luther King Jr. Day
Set it and forget it.
Schedule your automated text and emails for the entire year in one sitting. Stay in consistent contact with your existing customers and entice them to return to your store, with almost no effort.
Ease any doubts.
Initially, some customers might resist being contacted by your business. But when you include cash rewards, complimentary items, and digital coupons, those hesitations quickly fade away.
No writing necessary.
With SmartConnect, texts and emails have already been written for you. Customize them if you want, but there's really no need. Don't waste a single second trying to find the perfect thing to say.
Text and Email Campaigns
Automated promotions are extremely effective. But sometimes you need to send a quick, one-off text or email to a customer. And other times we you need to create a series of messages to be sent at just the right moment. That's where text and email campaigns come in. Send to all customers or to just a target group of customers.
Everything in one place.
Most companies use one piece of software for their CRM, another for text/email marketing, and yet another one to manage their loyalty program. There might be even one more to handle customer reviews and surveys. But with SmartConnect, you have it all in one solution. Once you add a customer to the SmartConnect CRM, you can contact them, reward them, and get their feedback with one set of simple tools.
Priced for all business types.
SmartConnect works with almost any type of business. We have a number different pricing options, based on the features that interest you. To get detailed pricing information for your company, please take a minute to request a quote.
Turn everyday customers into
raving fans of your business.