How To Increase Customer Engagement Through Emotional Connections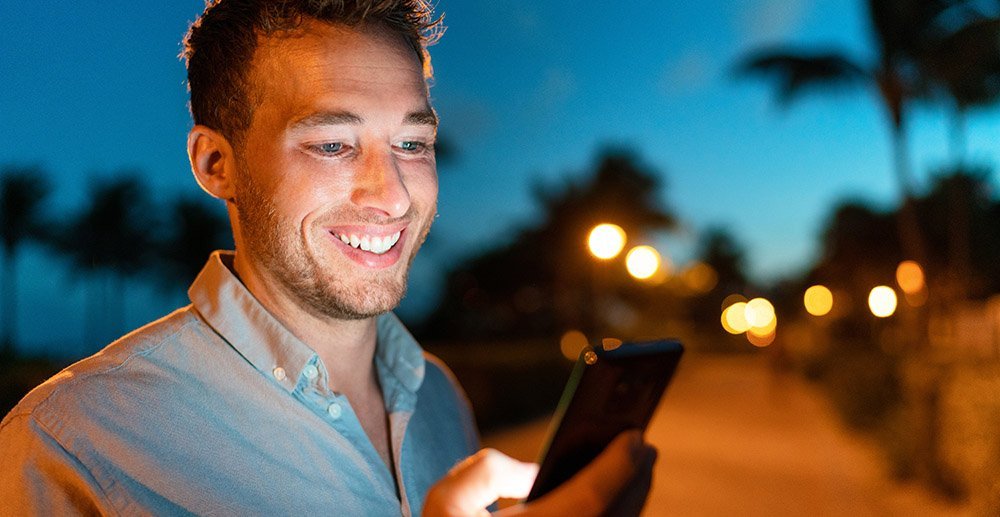 A Push to Increase Customer Engagement
For several years now, there has been a major push to increase customer engagement in the retail and restaurant industries. The reason for this is two-fold: bigger returns and a better customer experience.
One of the biggest hurdles your business will face is maintaining an emotional connection between you and your customers. According to a study published in the Harvard Business Review, emotionally connected customers are more than twice as valuable as highly satisfied customers. Consumers spend more on brands they love and remain loyal over longer periods of time.
Today's tight competition in the marketplace makes it more important than ever to maintain a close connection with your customers. From your website to the checkout counter, you have multiple customer touchpoints that you need to pay particular attention to because they directly affect sales.
A touchpoint is any message that reaches your customers, either physically through your employees or virtually through the internet. Regardless of the touchpoint, each time you engage with your customers it has to resonate with them, especially when they are making a decision about their purchases.
Statistics on Engagement
Attracting a new customer is 5 times more expensive than retaining an existing one. Plus, new customers spend less, so an increase in customer retention by just 5% can increase profits up to 95%. That's why it's so important for retailers to retain the customers they have, which requires consistent engagement through a wide range of programs.
One of the quickest ways to increase customer engagement is through a loyalty program. Consumers are 75% more likely to favor retailers with a loyalty program in place. Here are ten convincing statistics on what consumers expect from retailers through positive customer engagement and loyalty programs.
Of the customers surveyed, 76% of them felt that receiving personalized discount offers based on their previous activity was important.
Consumers are willing to provide their personal information for something in return. According to a large survey, 64% of the consumers are more willing to do this if they were rewarded with coupons or loyalty points and 60% of them would do it for exclusive deals and special offers.
Personalization is becoming more important to consumers, especially when 64% of them want personalized offers from retail brands.
82% of consumers said that they would shop more at a store that provided exclusive offers.
Another survey found that repeat customers will spend 67% more than new customers.
Loyalty is infectious, especially when 60% of customers will tell their friends and family about their favorite brands.
Loyalty programs offer positive customer service experiences. Over half of the millennials in one survey said that positive customer service interactions with a brand are very important in contributing to their brand loyalty.
71% of consumers who are members of loyalty programs say membership is a meaningful part of their relationships with brands.
In a large national poll of American consumers, over half will join a loyalty or VIP program.
Why join a loyalty program? Because 86% of consumers want to collect points for rewards toward future purchases.
Engagement Defined
To understand customer engagement, you need to know what it means. The best place to start is with a general definition:
Customer Engagement
a wide-range of activities that customers can choose from when they want to interact with a brand.
Businesses need to do more than make themselves visible. They need to make themselves more available to new and repeat customers. That's why they need to understand the different levels of engagement, which will provide a way for their customers to feel more comfortable when interacting with them.
Basic Levels of Engagement
One of the best ways to understand how customer engagement works is to look at the levels of interaction. Activities that engage with customers will add more nuance to their experience. These activities build a deeper, emotional connection at every level of the customer's journey—from discovering a new brand to advocating for it. Here are the basic levels of engagement, starting from the initial point of contact all the way to a brand advocate.
1. Discovery
Being visible allows potential customers to find you. However, just because they know your business exists doesn't mean they are interested. At this level of discovery, more needs to be done than simply advertising. You need to capture attention and build interest. Engagement at this level requires emotionally-driven messages, especially on social media platforms.
2. Research
Most consumers do their research online prior to committing their time and money. They also ask family and friends about new and interesting brands. It's about making them comfortable to go to the next step. Engagement at this level requires answering a lot of questions. Websites filled with information are often the key to bringing new customers into your store.
3. Shopping
Value propositions are really important at this level, as well as customer service and expertise. Customers are ready to engage in more personal ways. They will also be willing to share what they like about your store and what needs to be improved. To engage more with customers at this level, use surveys and create special events to provide more ways to interact on a personal level.
4. Loyalty
At this stage, customers take pride in being associated with your brand. They have ownership and feel empowered. These are repeat customers that have frequent interactions with your brand, so they can also offer great input on new products and services. The best way to engage with customers at this level is through a loyalty program. These are easy to implement and maintain that frequent touch needed to keep them engaged.
5. Advocate
The ultimate goal of customer engagement is for your customers to become passionate about your brand. Advocates are ambassadors, which means that they will even volunteer their time to extend your reach. They become an extension of your sales team. Plus, their word-of-mouth advertising is best you'll ever find and can't be replicated through any gimmick or campaign. At this level, simply provide them with the tools, such as referral bonuses and discounts for new customers, to continue to advocate your brand.
Make a Plan
To increase customer engagement, you need a strategic plan so you can greet new customers while maintaining a relationship with loyal ones. These activities will have an impact at every level. The returns will be quick during the discovery and research levels, but it takes time to make advocates. So be patient and stick to your plan.
Tired of Losing Customers?
Engagement Strategies
A great customer experience is determined by customer engagement before, during, and after the sale. Any problems or gaps in service may lead to lower customer satisfaction and retention. These gaps in the customer's experience can be filled with proven customer engagement strategies that quickly move them through the sales process and build customer retention.
The goals of these strategies are to build perceived value. And it's that value that keeps them coming back. The following 6 customer engagement strategies can build a more complete experience for everyone that shops with you.
1. Surveys
Your customers could go to the competition, but they don't and you need to know what differentiates you from others. Is it your location? Selection of products? Or customer service? In-person, email, and online surveys will help you understand your customer needs and how to fulfill them. Plus, they will feel more engaged when they provide feedback.
2. Online Reviews
You should always encourage participation in online reviews for your store. You can even offer small incentives for their time and energy. The best part of online reviews is that they act just like a personal recommendation, and that's the best type of advertising there is.
3. Online Events
With Facebook Live, Instagram video, and Pinterest, you can take your in-store events online to reach a bigger audience and increase engagement. The goal is to give your customers a new way to participate, even if they can't come into your store. This will also increase your social media presence, which is a great way to earn more recommendations.
4. Train Your Employees
Your employees are the first people your customers interact with whenever they come into the store. Take a look at their customer service and see what's working well and what isn't. They may need more training on how to engage better with customers. Often, this requires them to learn how to speak less like a salesperson and more like a consultant. This may also require some work on their soft skills or their in-person engagement.
5. Personalization
With advancements in technology, you can offer product personalization for your customers. This allows them to put their names, anniversary dates, or personal messages on products. These types of services and marketing show how you can and will go the extra mile to make sure that your customers are happy. Don't forget about personalized "Thank You!" cards and every email they see should also be personalized, keeping you both on a first name basis.
6. Loyalty Programs
Depending upon which retail segment you are in, acquiring a new customer is 5 to 25 times more expensive than retaining one. Rewards and referral programs incentivize your customers to shop more at your store, and customer retention is the key to beating your competition.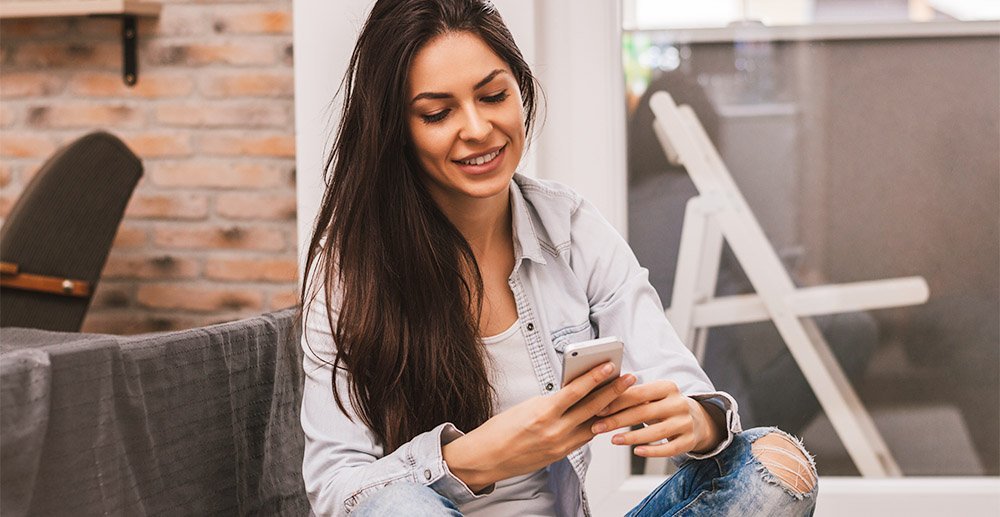 Your Brand's Personality
Knowing what your brand's personality is can help you sound more authentic to your customers, and authenticity builds stronger connections. Try to stay away from the dull and ordinary and set yourself apart from the competition.
For example, athletic wear challenges people to do more and be fit. Companies like Under Armor show this and speak to it with everything they sell. So let your brand's personality shine to become more engaged with your customers.
Purpose and Intent
For customers, every interaction matters and they expect value and authenticity during each one. This may seem like a tall order, but you can achieve it through creativity and customization. Capitalizing on special touchpoints will give you the purpose and intent for reaching out to your customers. They will appreciate it a lot more than simply getting bombarded with useless messaging. You can either passively sit back and hope that you are still engaged with your customers or you can reach out and let them know that you care.
Invest in Loyalty
A loyalty program is one of the best ways to increase customer engagement and make positive connections during those touchpoints. A lot of small retailers and restaurants feel it's too expensive of an investment or demands too much time to run. Much of this was true in the past, but the cost of entry into a program has gone down over the years and many of the tasks are now automated. Here are some of the best reasons to implement a loyalty program.
Reason #1 – Loyalty Programs Have a 2.5X Average Return
Calculating the return on a loyalty program can be very challenging. There are a lot of factors to take into consideration, because the cost of transitioning new customers into loyal ones requires a lot of data. However, when customer acquisition costs at least five times more than retaining one, the return on a loyalty program could be much more than expected.
The average amount per transaction is another strong indicator of a positive return. Loyal customers spend on average three to five times more than new customers. Best of all, increasing customer retention rates by a mere 5% can increase profits by 95%.
Reason #2 – Loyal Customers Make Lots of Referrals
Did you know that customers are your best brand ambassadors? They frequently talk about their favorite products and services to friends and family. Some will often share their positive experiences on social media. Posting pictures along with authentic comments are the best recommendations any business can receive. Consumers are more likely to trust recommendations on future purchases from people they know. More importantly, the positive effect of customer recommendations through word-of-mouth advertising generates more than twice the sales of paid advertising.
Reason #3 – Loyalty Programs Promote Deeper Engagement
Consumers rely on online reviews to make their purchasing decisions. Loyalty programs can encourage online reviews by offering rewards or special discounts. Email surveys sent to loyal customers will provide even more in-depth information than a review. The key here is to learn about their overall experience, which drives deeper engagement.
It's difficult to know how a new product or service will be received by customers. Fortunately, repeat customers are more willing to try new products and spend more money doing it. Plus, their feedback is a valuable resource for future purchasing decisions. Retailers need deeper engagement with their customers to know what's on their minds. Understanding what customers want, such as what's new on the horizon, can alleviate anxiety over future market trends. This type of engagement also leads to improvements in their customer service.
Focus on Getting Your Best Customers
The average retailer uses 90% of its marketing budget to capture new customers. This leaves only 10% for repeat customers who have larger transactions—spending 67% more than new customers. With these numbers, it's definitely time for retailers to shift their marketing activities away from getting the most customers possible. They should focus more on getting the best ones.
Improve Customer Loyalty. The Easy Way.
7 Best Features of a Loyalty Program
The best programs will have a good mix of marketing activities and customer engagement. These features can build deeper connections with your repeat customers. Here are the ones you should be looking for:
1. Rewards
Consumers are always looking for ways to save a buck. That's why rewards have always been a great way of saying, "Thank you for being loyal!" Rewards programs are also a fun way for them to see their history of purchases. One of the best things to look for in a rewards program is simplicity—for you and your customers. Make sure it's easy for them to redeem rewards, and easy for you to account for them. Customers expect a generous reward at higher milestones. Many will leave if they aren't truly rewarded. They also need time to redeem them, so make sure you set realistic deadlines that give them plenty of time to use them.
2. Mobile & Text
The average person spends more time on mobile (phones and tablets) than on a PC. Reaching your customers through texts and mobile alerts guarantees higher open rates. For retailers, they are usually in their store and away from their office. This is why having mobile access to your loyalty program can keep you on top of important engagement activities and review reports.
3. In-store Marketing
There aren't many ways a digitally-based loyalty program can engage with customers while they are in your store. WiFi marketing is one of the best, because it's a deeper way to engage with customers by providing free WiFi while they are shopping or spending time in your store. After signing up, they save on expensive data charges and you have another loyal customer.
4. Metrics
Advanced retail solutions allow your company to make better decisions. Through detailed reports, you can predict customer behavior and deliver relevant, memorable experiences.
5. Email Marketing
Almost a quarter of your customers will open the emails you send. Consumers look to email as the best source for the latest promotional offers and insight into the latest trends. Make sure the loyalty program's email feature is easy for you to use and arrives in an attractive format for your customers.
6. Special Events
Build deeper connections with your customers by celebrating special events in their lives. Birthdays and anniversaries are a great way to do this. Once a year, you'll be able to say "We appreciate your business."
7. Support
Technical support and training will help you get the most of your loyalty program. Also look for programs that offer help with all of those necessary marketing activities. This can be a major time saver for you and your employees
Making Authentic Connections
Consumers in the United States prefer stores with loyalty programs over the ones that don't.
Points and discounts are not enough, so you need to find a loyalty program with the features that will connect with your customers. If you don't, you may end up losing your investment in a program that can bring in 240% more revenue per repeat customer.
All of the features of a loyalty program work together to keep your brand front-of-mind for your customers. Customers want more than products and good service. They want to be connected with your brand, so find the right program for them and watch how quickly they will respond. Loyal customers are your most important ones. Once you increase customer engagement and establish deeper emotional connections, you'll find more of them.
Chris
2019-10-24T19:32:58+00:00