Success Story:
Continental Wine and Spirits

A Smooth Transition to a Complete POS System
Summary
Smartwerks was the best choice for Sabatino to transition Continental Wine and Spirits from their outdated, legacy system to a cloud-based, all-in-one point of sale. Smartwerks' easy to use and cost-effect system provides him with the tools to control every aspect of his business, from inventory management to sales and accounting. The reasons for his decision were based on Smartwerks' functionality:
Track open orders.
Integrate over 3000 items.
Ease of use.
Inventory management.
Sales reports.
Customer database and order tracking.
Training and support.
Being more organized and aware of what his customers purchased, Sabatino attributed his substantial increase in the average amount customers spent per transaction to Smartwerks' Point of Sale. His return on investment is seen in the annual growth and profitability of Continental.
Challenges
Sabatino was in the market for a new point of sale system because his current system was no longer supported by the well-known company he had purchased it from. For a small business owner, transitioning an inventory of over 3000 items was looking more like a nightmare than an opportunity. And, any changes at the cash register can mean changes in the customer experience.
Selling wine and spirits is a highly competitive and regulated industry. There are frequent changes in brands and products, requiring store owners to be savvy with their inventory. This is even more evident when selling small batch and collectable wines. Sabatino needed a system that would be intuitive with the changes and grow with his store.
Another challenge was finding a point of sale that was easy to use. He wanted his new system to process transactions quickly at the counter and be intuitive in the office. After years with his previous system, he paid for a lot of functions that were never used.
Sabatino's goal has been to provide his customers with a personal and memorable experience. Knowing who his customers are and what they buy means capturing valuable sales and marketing data. The challenge for him was to learn more about his customers' purchasing experience.
Integration, support, and training on a new system was the key to a smooth transition. He needed more than a cash register and inventory management software. He needed a company to work with him to integrate his current system into the new one, train him and his employees on the new software, and give him the support he needed for years to come.
How Smartwerks Helped Integration and Ease of Use
Sabatino chose Smartwerks because it's a cost effect, all-in-one solution that's easy to use. He was sold on Smartwerks' training and support and their ability to integrate his legacy data into the new system.
Integration and training are very important for all Smartwerks customers. A smooth transition means no loss in business or past data. Within hours, the Smartwerks team trained Sabatino and his staff on how to use the point of sale interface, back-office functions, and accounting, and continues to support Continental with any questions or customizable reporting.
Knowing the most popular item and automating functions, such as purchase orders and sales reports, translates into a better customer experience. Saving time on back-office duties allowed Sabatino to follow through on his promise of personalized customer service. He can take the time to offer expert advice and on his collection of fine wines, as well as boutique vineyard selections.
Also enhancing the customer experience is Smartwerks' referral and rewards tool. Building and maintaining a customer database is very important, especially when advertising special items and sales. The customer management tool is another great way for Sabatino to capitalize on his current customers, while enticing them to bring in friends and family—new business to fuel growth and expansion.
Continental and Smartwerks are an excellent example of a success story, simply from making the right decision on the right point of sale. Through his challenge of finding a new point of sale software, Sabatino found an opportunity to change and grow.

Since 1963, Continental Wine and Spirits has served the greater Greenwich, Connecticut area.
The neighborhood store has evolved into a purveyor of boutique and high-end, collectable wines.
Owner, Michael Sabatino believes in providing expert advice and personalized service to deliver a wide selection of wines at fair prices.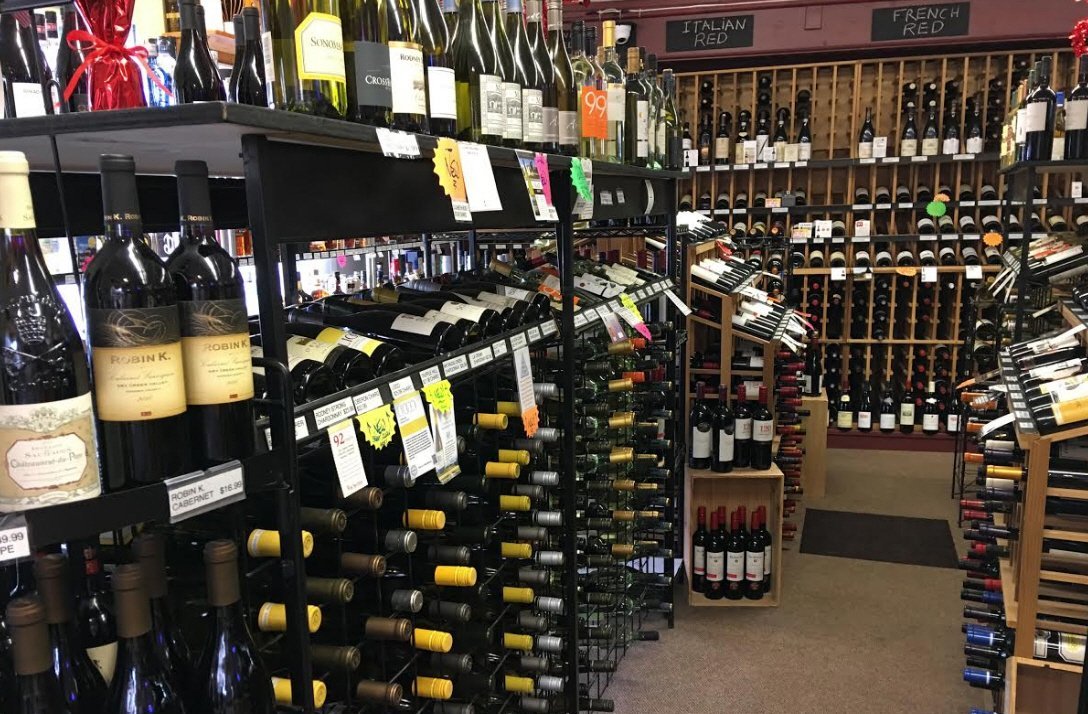 Your business can achieve similar results.
Discover how Smartwerks helps you:
Process sales faster and more accurately.

Bring in new customers and keep the ones you have.

Manage your employees better.

Spend money on the right products.

Use powerful analytics to make smarter decisions.
"I decided to go with Smartwerks software, and it has proven to be a great decision. It is easy to train new employees, and I love the way it keeps track of my inventory. The staff is very helpful and accommodating."
Kim, Kim's Fine Jewelry, Summerville, SC
No pressure. No commitments.