Keep Customers Coming Back.
More than just a loyalty or rewards program, our customer engagement tools help you grow your customer list, stay in contact with that list, and give those customers a compelling reason to return to your business.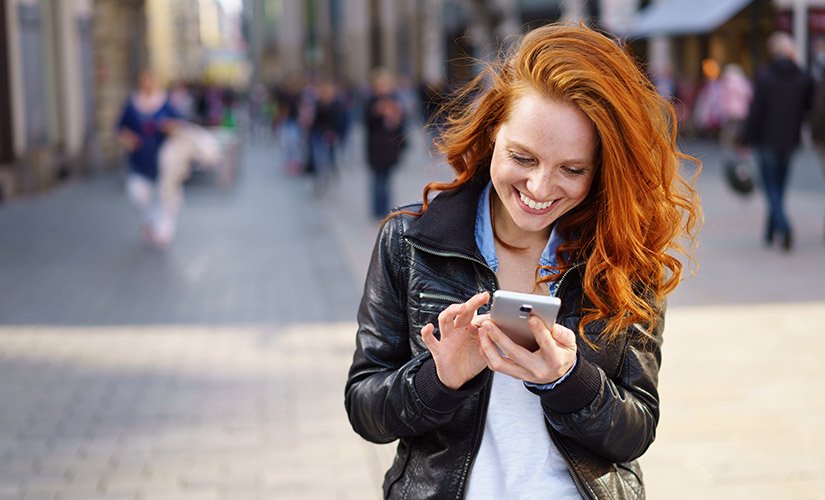 Grow your customer list.
Asking customers for their information is a pain. Most of the time you forget to do it, and when you do remember, it's a half-hearted attempt to get a phone number or email address. The whole thing seems intrusive, and at worst, annoying. But with SmartConnect, you'll encourage customers to give you their information, without being the bad guy. And you'll start growing your customer list faster than you ever imagined.
Text Keywords
Customers will happily text a keyword to you in return for a cash reward, free item, or coupon. Simply advertise the keyword in your store and let them take the initiative. They'll get something of value and you'll get their mobile number.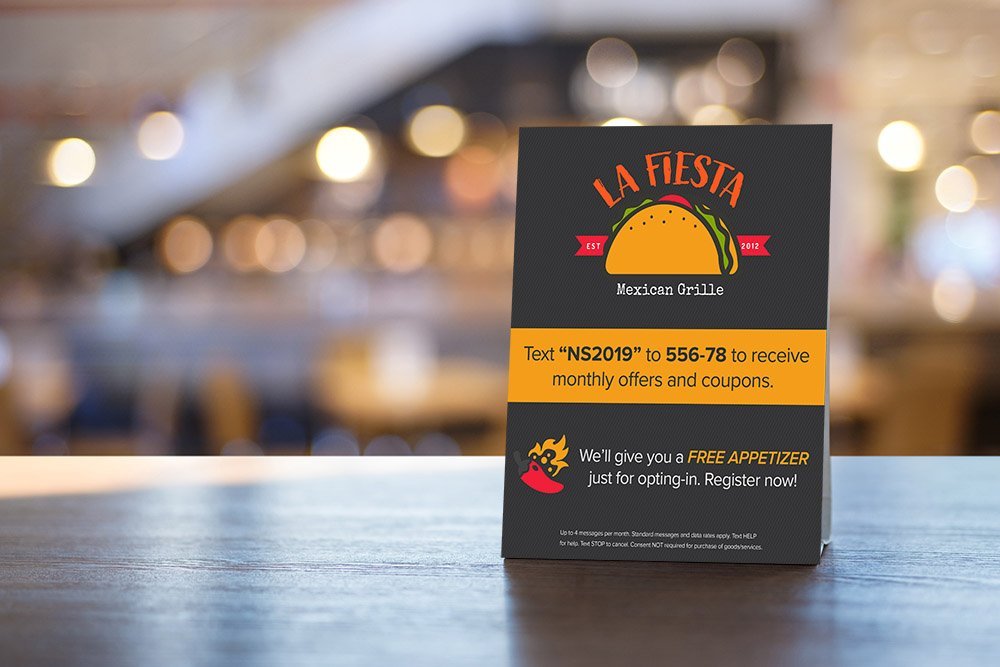 The Tablet Kiosk
Sitting on your store counter, the tablet kiosk displays an offer (a cash reward, free item, or coupon) that customers can redeem by entering their mobile number on the screen. Casually point out the offer and let them take care of the rest. It really is that easy.
WiFi Plus
Instead of making customers search high and low for your WiFi password, or worse, get up and ask you for it, they can instead access your Free WiFi using their mobile number, email address, or Facebook login. It's a seamless process for you and them.
Connect with that list.
7 out 10 customers will leave your business if they feel you don't care about them. Still, staying in touch with customers via email or text message is probably not at the top of your to-do list. We understand. The whole process is overwhelming and almost impossible to do on your own. That is, until now. With SmartConnect, you'll easily connect with your customers on a frequent and consistent basis, wherever they are.
Automated Messages
Text and email your customers on their birthday and anniversary. And on holidays. And when they haven't visited in a while. Automatically. Best of all, the texts and emails have already been written for you. Make simple edits or send just as they are.
Text and Email Campaigns
Sometimes you need to send a one-off communication to your customers. Or create a full-blown text or email campaign. Using our library of templates, quickly send a message or series of messages to all of your customers or just a target group of customers. Deliver the message now or at any time in the future. You choose.
Give them a reason to return.
Staying in frequent contact with customers is critical. But that alone won't get them through the doors. To do that, you need to give them a reason to come back. An incentive. Something that shows your appreciation for their business. Forget about a confusing and misleading points system. You need something that provides real value. Customers will return for a good deal and with SmartConnect, you'll be able to offer plenty of them.
Gather valuable feedback.
And serve customers better.
So far things have been pretty one-sided. Sending your customers offers and calling it a day is not enough. They need a way to talk to you. To tell you what you're doing well and where you need to improve. It helps them and it helps you, because you're able to understand their needs and then take action to meet those needs. SmartConnect helps you get your customers' side of the story, quickly and easily.
Ratings
Send rating requests to your customers to gauge your company's performance. Is a product meeting expectations? Is a service you provide actually helpful? A standard 5-star rating system keeps things simple and encourages customer participation and engagement.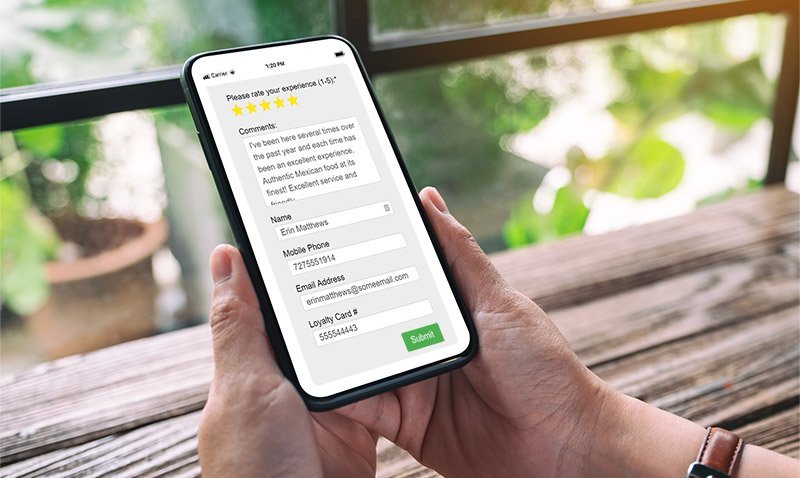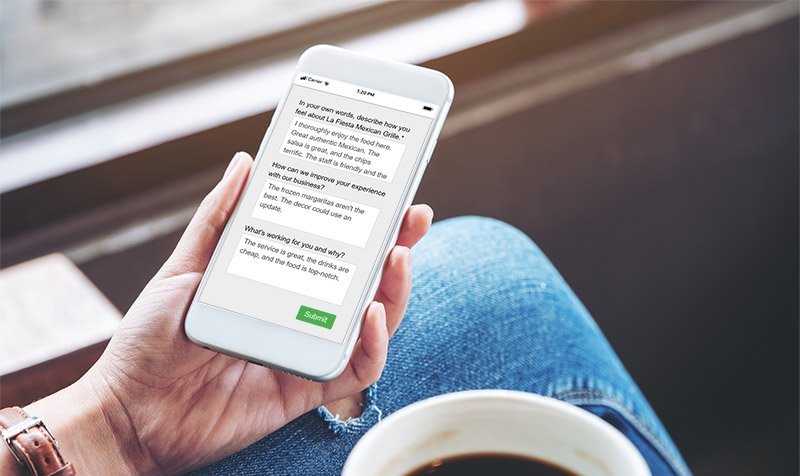 Surveys
With surveys, you'll receive in-depth information and feedback from your customers. Learn how they found out about your business. Discover what they like and don't like. Keep your finger on the pulse of your customers so you can do the things that will keep them coming back.
Feedback on auto-pilot.
Just like texts and emails, we have a library of survey templates, so there's no need for you to create any content. Sure, you can customize them to your liking or even create one from scratch, but you don't have to. And surveys can easily be attached to your automated text and emails so you'll never forget to gather important feedback from your customers.
It works with almost
any type of business.
Everything in one place.
Most companies use one piece of software for their CRM, another for text/email marketing, and yet another one to manage their loyalty program. There might be even one more to handle customer reviews and surveys. But with SmartConnect, you have it all in one solution. Once you add a customer to the SmartConnect CRM, you can contact them, reward them, and get their feedback with one set of simple tools.
Here's what people are saying.
"As someone who works alongside restaurant owners in one of the busiest cities in the Southeast, I have found that this is a great product for restaurants to use in order to stay connected with their customers on a more regular basis. The platform is easy to use, implementation is quick, and the results speak for themselves when you have a full house even on your slower days."
Tandelyn Daniel
Georgia Hospitality & Foodservice Network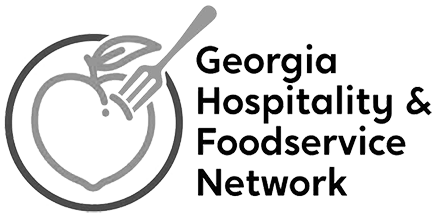 "SmartConnect is a great channel partner with Hive VOC! They offer premium services for all business sizes across a wide variety of industries. They add tremendous value for our members, all while providing excellent customer service."
Jason Schofield
Hive V.O.C.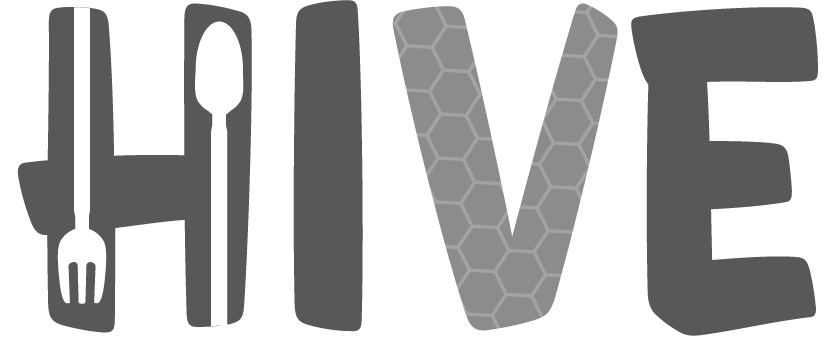 Turn everyday customers into
raving fans of your business.