MOBILE KEYWORDS
A Simple Way to Grow Your List.
With SmartConnect, customers can simply text you a keyword to receive a cash reward, free item, or digital coupon from your business. Advertise the keyword in your store and watch the phone numbers start to roll in.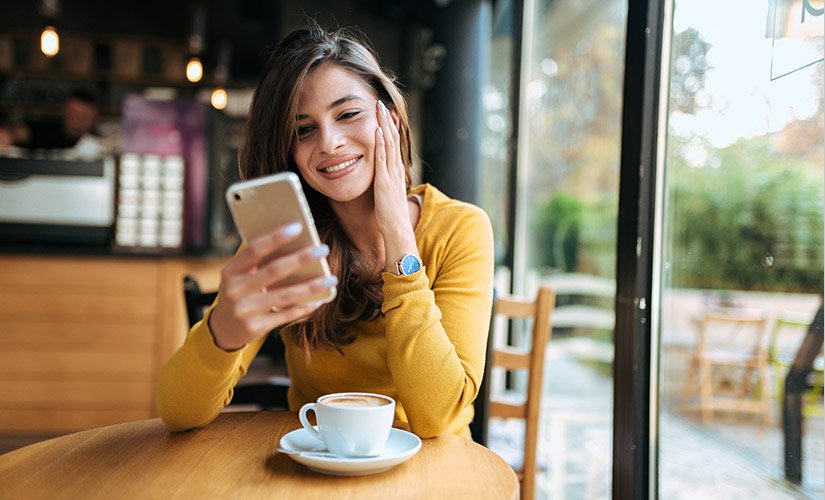 Ready to go, in five simple steps.
1
Set up a simple and easy-to-remember mobile keyword in SmartConnect.
2
Advertise your keyword everywhere, and include an intriguing call to action.
3
A customer responds to the offer by texting the keyword to the shortcode.
4
The customer receives the opt-in reward via text and you get their mobile number.
5
An automatic follow-up offer is sent (e.g. to register for your loyalty program).
Reduce opt-in obstacles.
For customers, responding to your call to action could not get any easier. No apps to download. No forms to fill out. No long URLs to type in. Just one word in a text message to accept your offer.
Advertise on all platforms.
Mobile keywords are easily incorporated into all of your marketing platforms. Include them on your in-store signage, social media pages, company website, business cards, and much, much more.
Add customers to your list.
Because mobile keywords make it easy to receive something of value, customers won't hesitate to give you their phone number. And as you build trust, additional information about themselves.
Follow up. Consistently.
Once a customer's mobile number is in SmartConnect, you can follow up with them on a regular basis. Offer a digital coupon, a cash reward, or encourage them to join your loyalty program.
Everything in one place.
Most companies use one piece of software for their CRM, another for text/email marketing, and yet another one to manage their loyalty program. There might be even one more to handle customer reviews and surveys. But with SmartConnect, you have it all in one solution. Once you add a customer to the SmartConnect CRM, you can contact them, reward them, and get their feedback with one set of simple tools.
Priced for all business types.
SmartConnect works with almost any type of business. We have a number different pricing options, based on the features that interest you. To get detailed pricing information for your company, please take a minute to request a quote.
Turn everyday customers into
raving fans of your business.